Replacing SchooHoo
NotifyMe will be replacing SchooHoo at HMS. If you wish to receive notifications of important events happening at Harriman Middle School, please sign up for NotifyMe. The directions for doing so are found below:
"Notify Me" Information System
If you are interested in receiving notifications from HMS through email and/or text messages, please go to our website homepage at http://hms.roaneschools.com and click on the "Notify Me" icon under the main picture on the home page.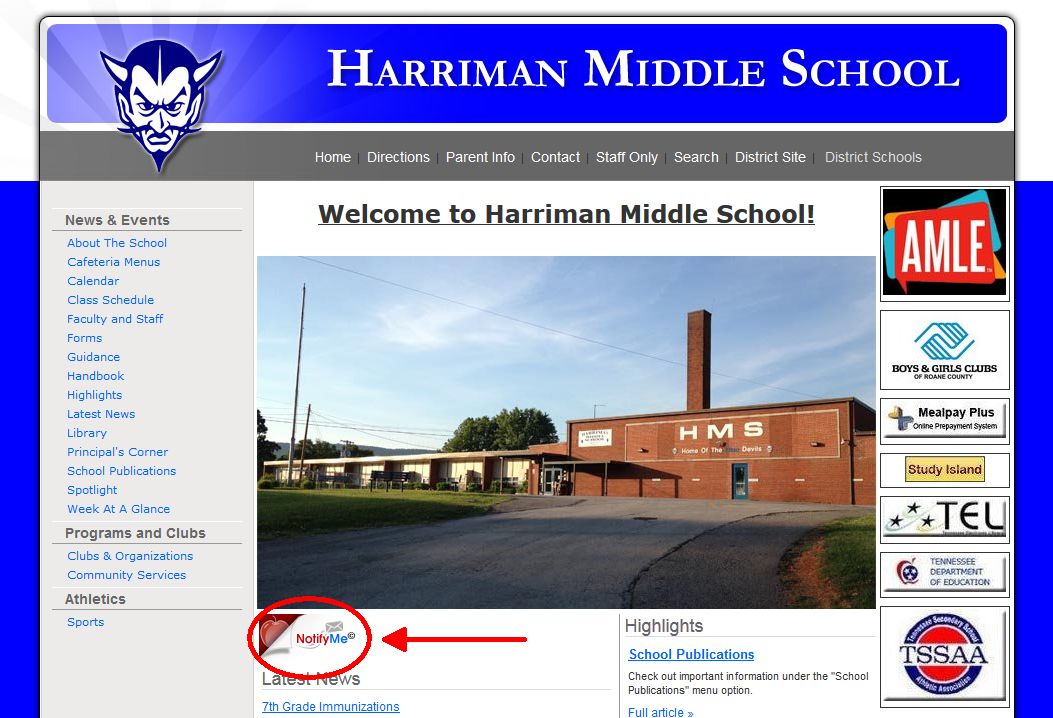 Fill out the online form and click "Submit".