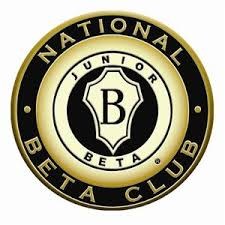 Harriman Middle School has a chapter of the National Junior Beta Club.
Students are selected not only for high academic performance, but also outstanding moral character. Students in Beta must not only meet the academic requirements, but they must also serve their communities by completing community service hours. Students are required to complete 10 community service hours per year
Students must have at least half of their community service hours completed by Christmas. Students can pick up forms at the office, from Dr. Henley, or you can find the file for service forms below.
If students have a question about qualifying service hours, they can talk with one of the Beta Club sponsors who are listed on the staff section in the menu to the right!
Beta Club is excited for the start of the new school year! Check back often, as we will add events and information to this page as they are scheduled.
In the meantime, make sure you are working on your community service hours! If you need a documentation form, one can be downloaded and printed from the Beta Club main page on this site.