Nine weeks tests are coming up this week! These tests will cover material students have learned over the course of this nine weeks. All grade levels will take these exams, and they will count as a percentage of students' averages for this nine weeks (percentages vary by grade level, with 6th and 7th grades at 15%, and 8th grade is 20%). The schedule is: Wednesday, Oct 5, 2022 - Science and ELA Thursday, Oct 6, 2022 - Math and History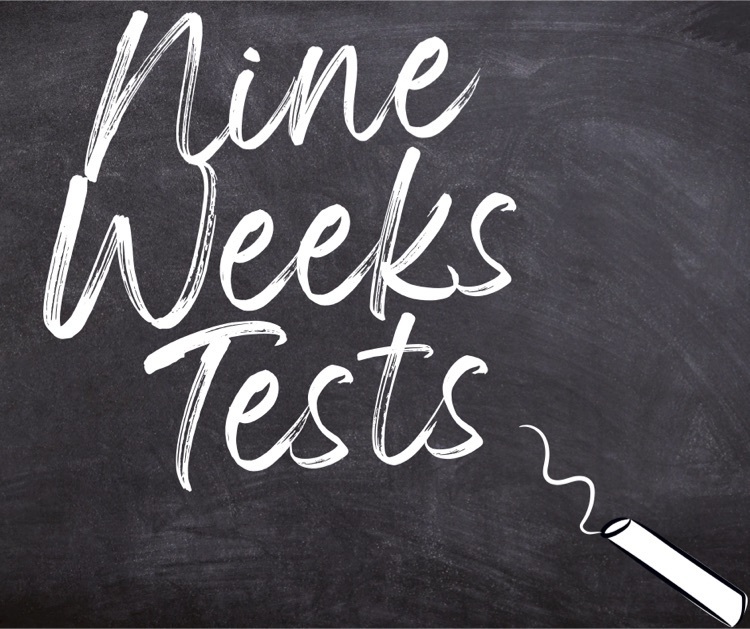 Check out our October Newsletter!! Students should be bringing home their VERY OWN COPY of the newsletter, TODAY!!! Just look for the bright orange paper in their hands, folders, or backpacks!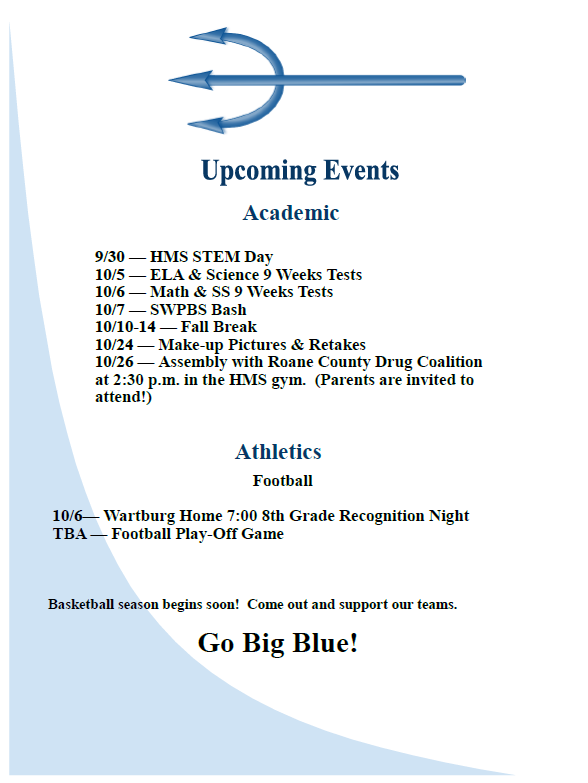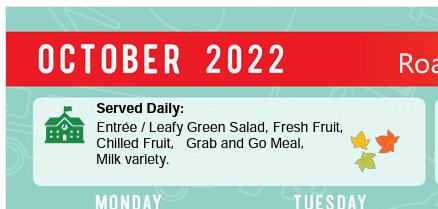 Come join us as we celebrate our Renaissance Students! Our Renaissance Program recognizes and awards academic achievement from the previous semester. Our first program of the year will recognize our 7th and 8th graders who earned a 3.0 or higher GPA during the spring semester of last school year!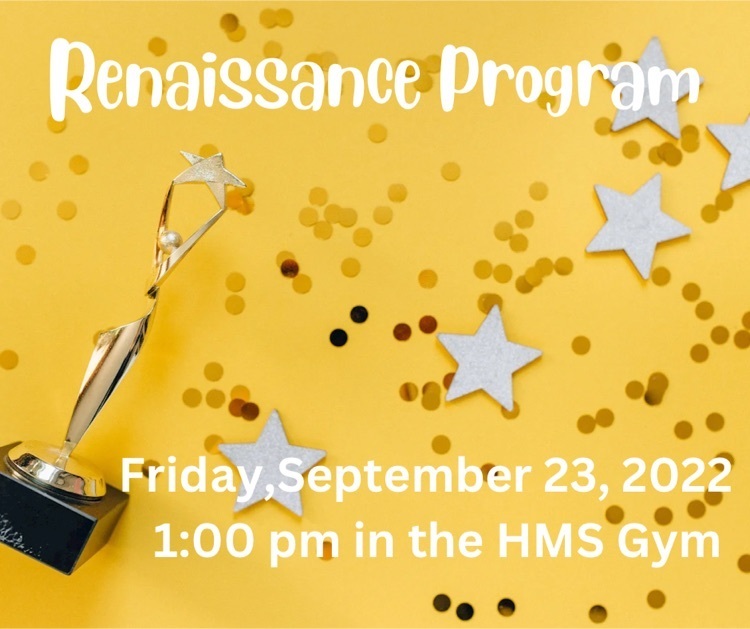 Check out the attached images for this month's newsletter, which will be coming home TODAY (September 12, 2022). Also, today launches our World's Finest Chocolate fundraiser for our school! Look for your students to come home with a coral-colored sheet of paper that is a permission slip for participating in the fundraiser. Please send these back to school ASAP, indicating your student's participation in the fundraiser.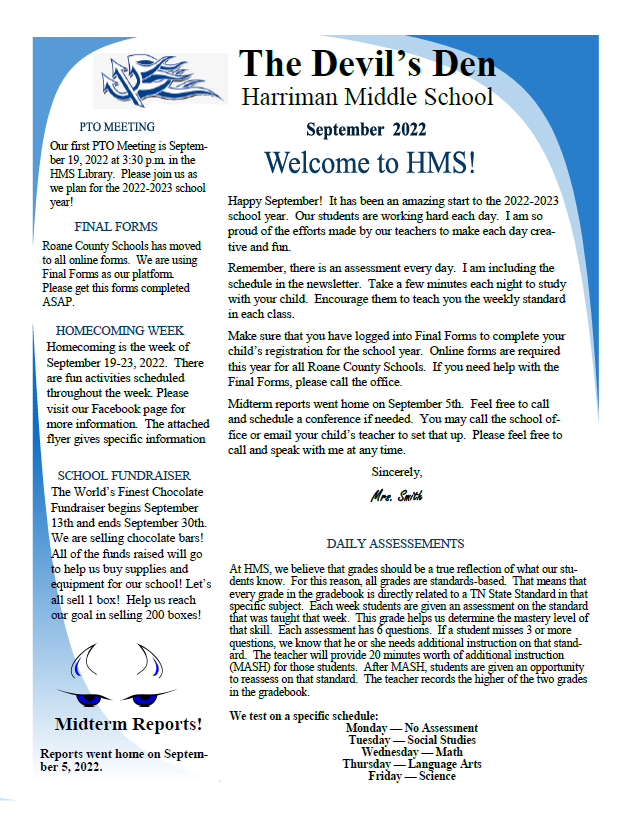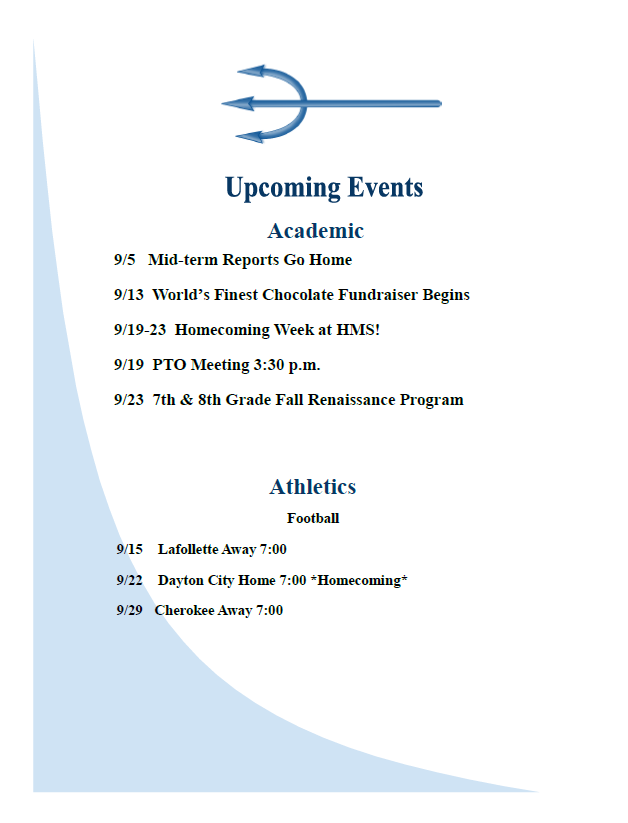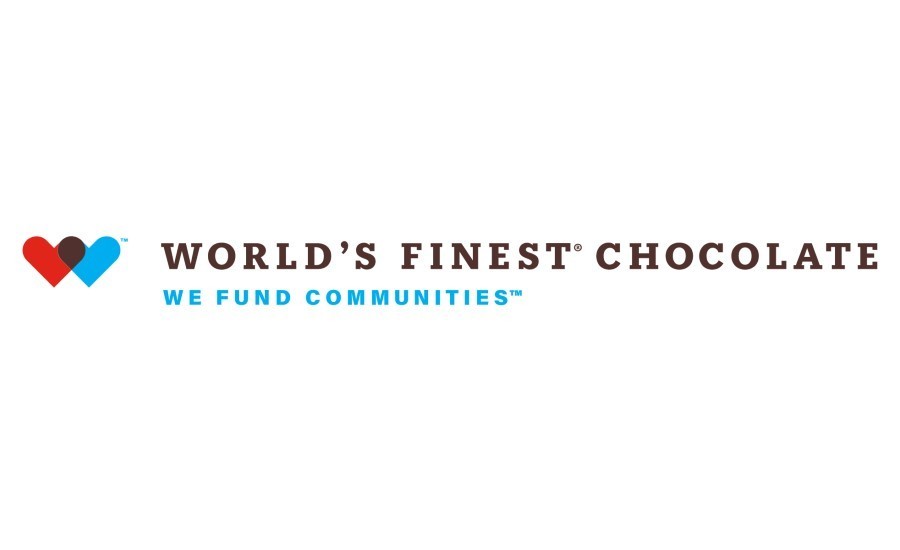 We just wanted to send out a reminder about testing at HMS. We often have questions from parents about students "never bringing home homework." Students should have a form of homework at least every night from Monday night through Thursday night. Every week, we follow the attached testing schedule, school wide. So for every grade level, students are assessing four days per week (Tuesday through Friday). Your student should be bringing home daily the notes and information to study for the test they will have the following day. We encourage and remind our students every day to take what they need home with them to study so they will not be on the class's MASH list, requiring a remediation session and retesting . Help support your student by reinforcing this at home and making sure they have appropriate study time!!
It's every middle schooler's favorite day!! Midterms are going home today (Tuesday, September 6, 2022). Make sure to ask your student for his or her midterm report!!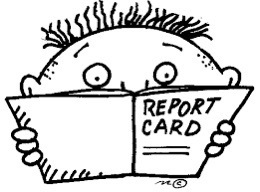 HHS may be celebrating Homecoming this week, but IN TWO WEEKS, it will be OUR turn!!! The week of September 19-23, 2022, HMS will be celebrating Homecoming!! Please see the attached flyer for the dress-up days for that week. Come dressed to impress each day and earn points for your grade level to try to win Homecoming Week!!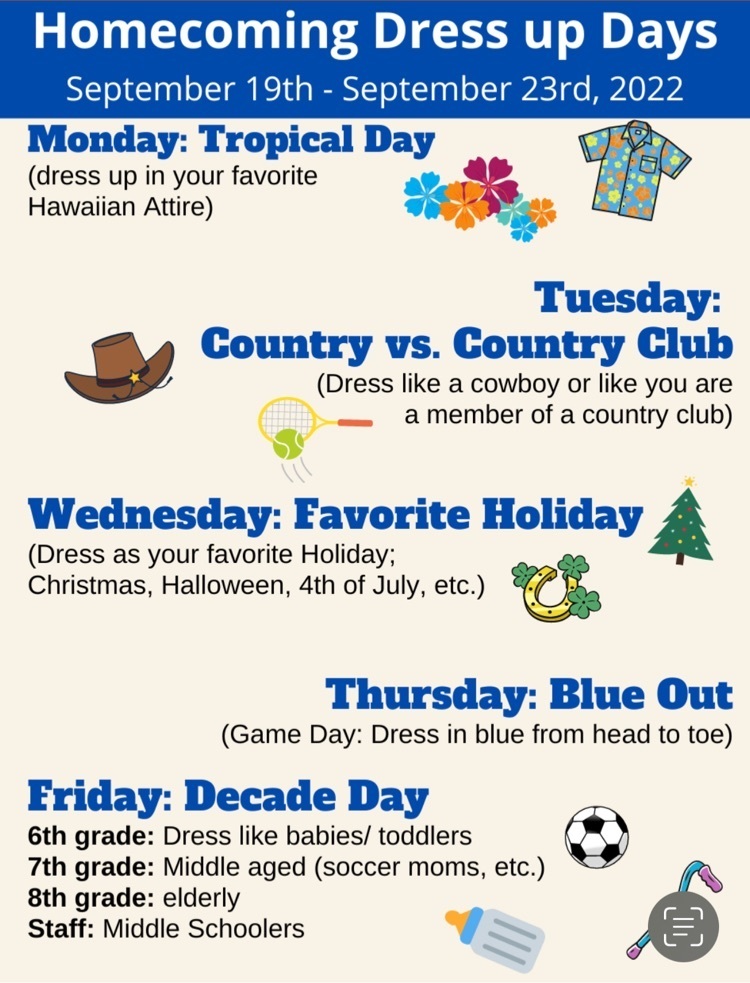 School picture day is coming up THIS Thursday, September 1, 2022. Pictures are pre-paid, and envelopes with information will be sent home today (Monday, August 29, 2022). Students are not required to purchase pictures, but we do want to take everyone's picture, as these are what will be used for the individual student portraits in the yearbook! Come dressed to impress with your hair "just-so" and be ready for picture day on Thursday!!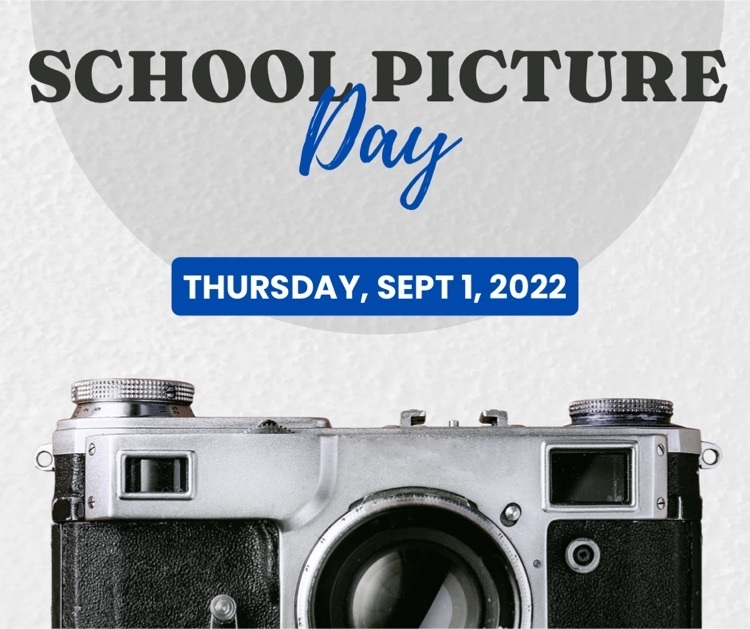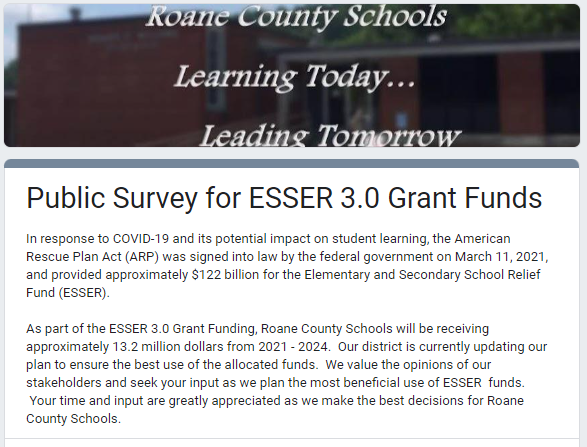 Hey, everyone!! Don't forget that we are having a Meet and Greet THIS COMING Tuesday (August 23, 2022). You are welcome to drop in from 4:30 pm until 6:00 pm!! If you are having trouble with your FinalForms, we will have a station set up to help you get those completed. We will also have a scavenger hunt!! Come in and meet your child's teachers and put a face with the name!!! For info on more upcoming events, please check out the events section in the menu of our school website!! See you Tuesday!!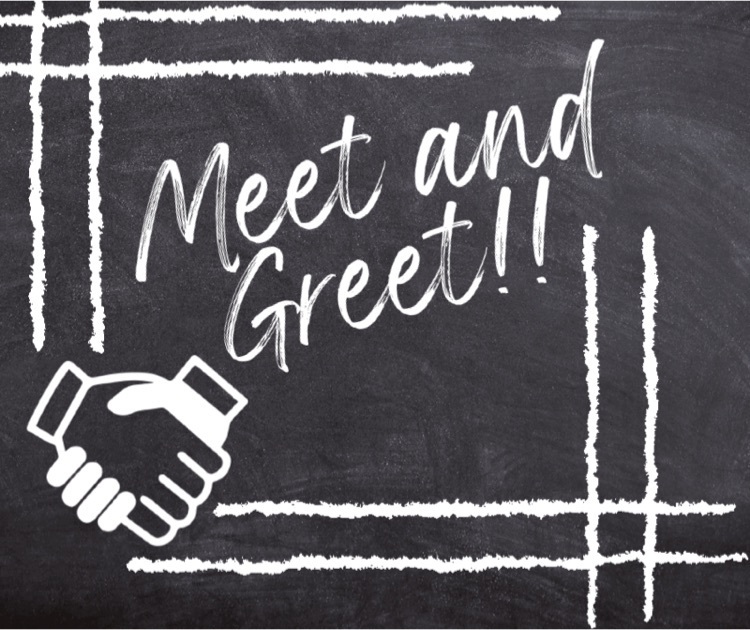 A friendly reminder that HMS will be hosting a 6th grade orientation night in our gym from 6-6:30 pm on Thursday, August 4, 2022! Come early and take part in the spaghetti supper to benefit the HMS and HHS band program! $5 will get you a plate of spaghetti, garlic bread, salad, and a drink! The spaghetti supper will run from 5:00 pm until 7:00 pm in our cafeteria!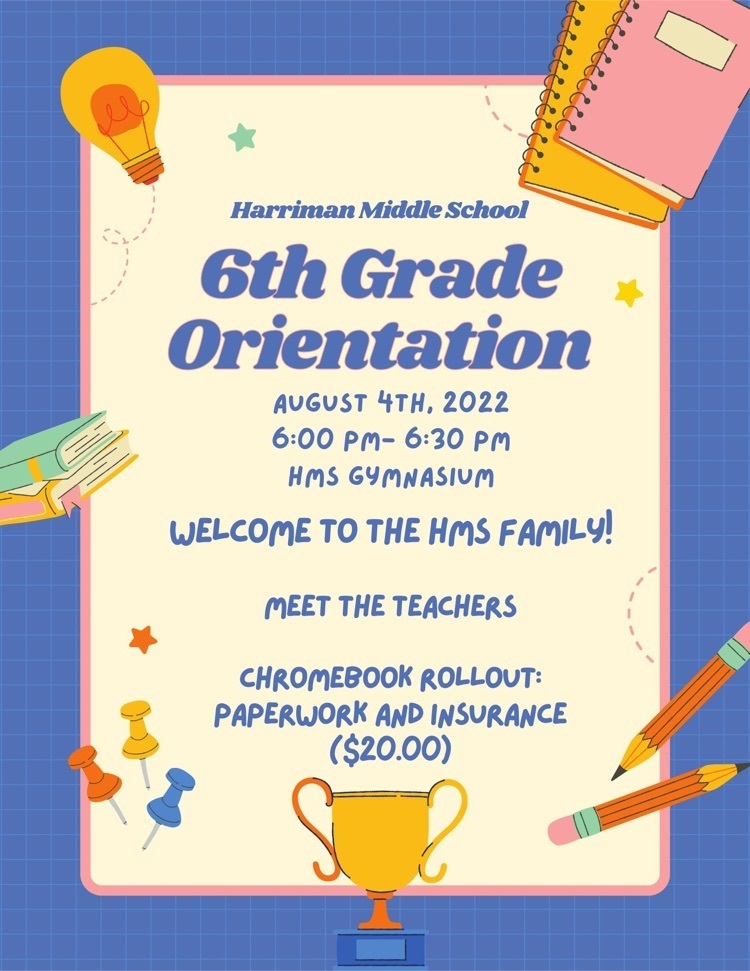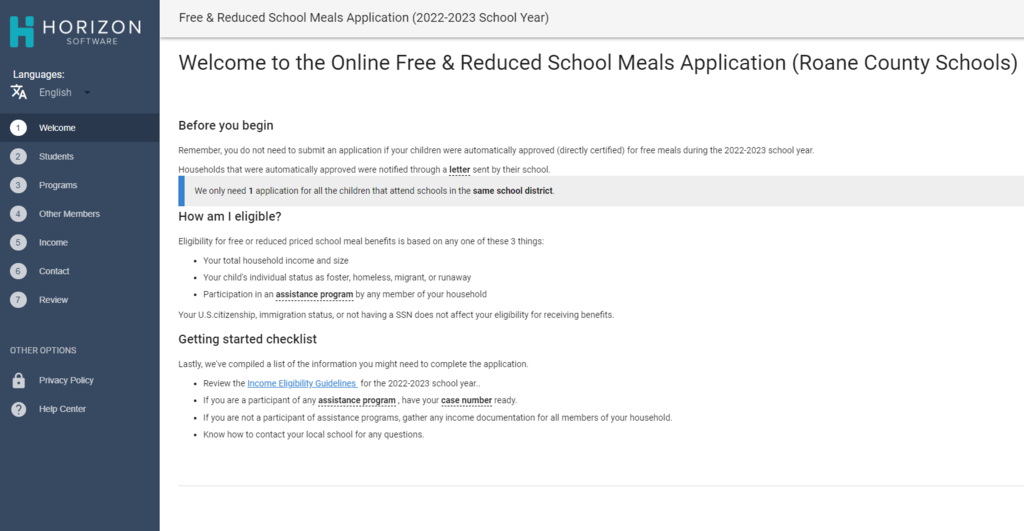 As we approach the beginning of the year, we wanted to let families know that students at HMS will be able to eat breakfast and lunch at no charge during the 2022-2023 school year. This program includes the main meal served for breakfast and lunch. Please note that a la carte items or extra portions will cost extra.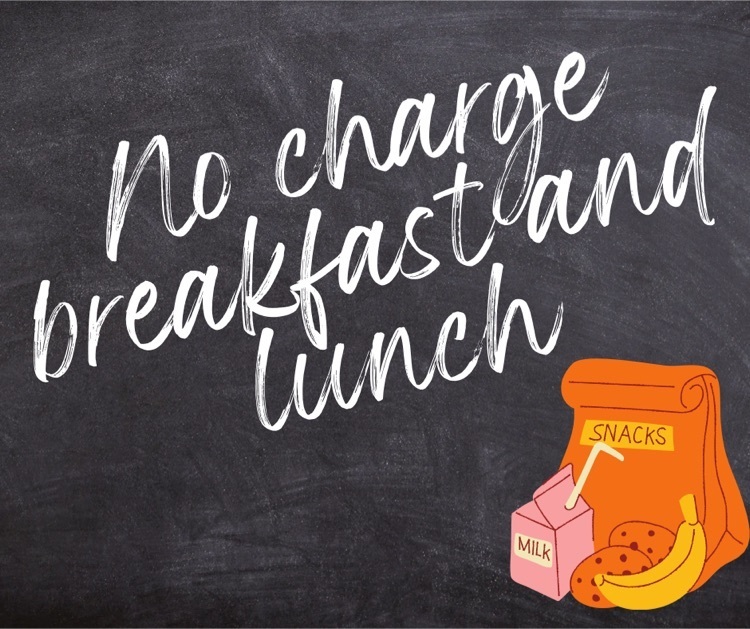 Welcome back to another great year at HMS!! Students start school THIS WEEK!!! Students' first day of school will be on Wednesday, August 3, 2022, and this will be a half day. Students will be dismissed at approximately 11:30 am. The first full day for students will be on Friday, August 5, 2022. School doors open at 7:30, each morning, and car riders will be dismissed at 3:15, each afternoon. See you Wednesday!!
School supply lists are available on our website! Click on the menu at the top, navigate to the section for parents, and you will see an option for supply lists. Supply lists are organized by grade level and cover all classes students will have during the school year.
Welcome to our new website! We hope you find everything you need to have a successful school year! Our web managers are still working to add helpful information so check back soon and often for more updates!